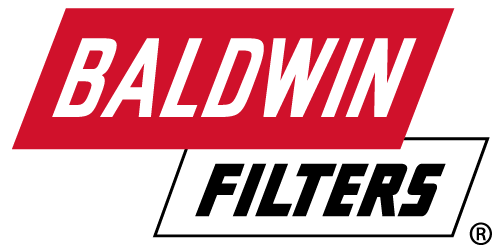 A LEADER IN ENGINE MOBILE FILTRATION
Baldwin Filters, a brand of Parker Engine Mobile Aftermarket Division (EMAM),
Baldwin Filters offers an extensive selection of lube, air, fuel, hydraulic, coolant and transmission filters for the trucking, construction, mining, agricultural, marine and mobile power generation industries.
BALDWIN's team of engineers continually looks for ways to improve our product. Working from the basic filtration design and using the latest technology like 3-D CAD modelling and stereo lithographic prototyping, the engineering group leads the way with innovative, patented designs such as Radial Seal air filters, self-venting drain valves for fuel/water separators.